Ashland Gallery January Exhibitions
First Friday Art Walk: January 7, 2022
5:00 p.m. – 7:00 p.m.
Please visit gallery, studio, and artist websites for more information regarding COVID-19 safety protocols and procedures. Thank you. 
We're excited to share a diverse array of wonderful artwork created by our very talented artists this month. Don't forget to visit their websites for more information about business hours, current events, and upcoming opportunities.
Here is a sampling of our January Spotlight Galleries and Artists.
P.S. The deadline to become a member with us is just around the corner! Please scroll below for more information.
Gallerie Karon
East Meets East – The Year of the Tiger
This new year will prove to be a wonderful and fulfilling one as the tiger represents an extremely auspicious sign.
Because this time of the year is celebrated in many countries such as Japan, China, Tibet, and Thailand, Gallerie Karon will be featuring work from each of these countries. Central to the gallery is a fantastic family shrine from the early 1900s, in addition to various Buddha and Quan Yin on display. There are even tiger chests, tables, alters, a diverse selection of accessories, and more.
Hours: 
Tuesday – Saturday: 11:00 a.m. – 5:00 p.m.
Address and Contact Information: 
300 East Main Street, Ashland, OR 97520
541-482-9008
Image Credit: 
Information Unavailable
Grants Pass Museum of Art
Faux Fun & 6×6
Support the Grants Pass Museum of Art and check out their latest fundraiser and exhibition, 
Faux Fun & 6×6
, featuring faux masterworks created by local artists and a diverse selection of artwork that is limited to 6″ x 6″ in size. All artwork will be auctioned off with the museum receiving 100% of the proceeds. 
Faux Fun & 6×6 i
s intended to replace
 Black, White, & the Blues. 
Hours: 
Tuesday – Saturday: 10:00 a.m. – 5:00 p.m.
Address and Contact Information: 
229 SW G Street, Grants Pass, OR, 97526
541-479-3290
www.gpmuseum.com
Image Credit:
Pamela Gatten, Spring, Mixed Media
Other First Friday Art Walk Participants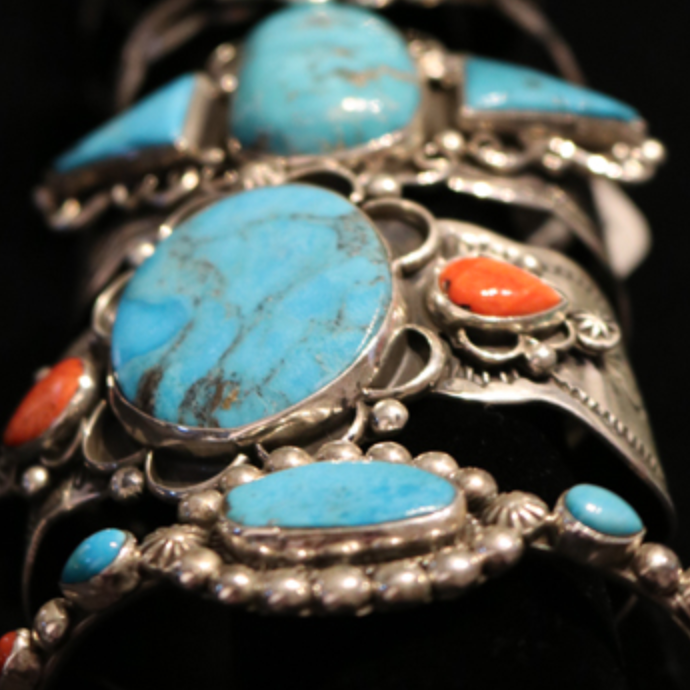 American Trails Gallery
   American Trails Gallery features arts and crafts of the                   indigenous peoples of the Americas.
250 E Main Street, Ashland, OR 97520
   Enclāve Gallery & Studios
   Enclāve Studios is home to five unique artists and offers               painting, sculpture, and mixed media.
1661 Siskiyou Blvd, Ashland, OR 97520
   Fiber Arts Collective
   Fiber Arts Collective is a space where fiber artists come               together to collaborate, work, teach, and sell their work. 
37 N 3rd Street, Ashland, OR 97520
   Gambrel Gallery 
   Gambrel Gallery is a space for artists to share their work and       engage with the vibrant community in Southern Oregon.
1980 East Main Street, Ashland, OR 97520